Christmas At Girl's PG–A Day Full Of Fun And Celebration
In India, every festival is celebrated with great joy and enthusiasm. But, not everyone gets the opportunity to celebrate the special moments with their family, especially the girls who are living in a PG away from home in another city. It can be painful for many, but the case was total opposite for the ones living in our Girls PG In Laxmi Nagar. The owners of Shree Durga PG For Girls gathered all the young ladies to meet up in the hall for the purpose of celebration and merrymaking on the night of Christmas.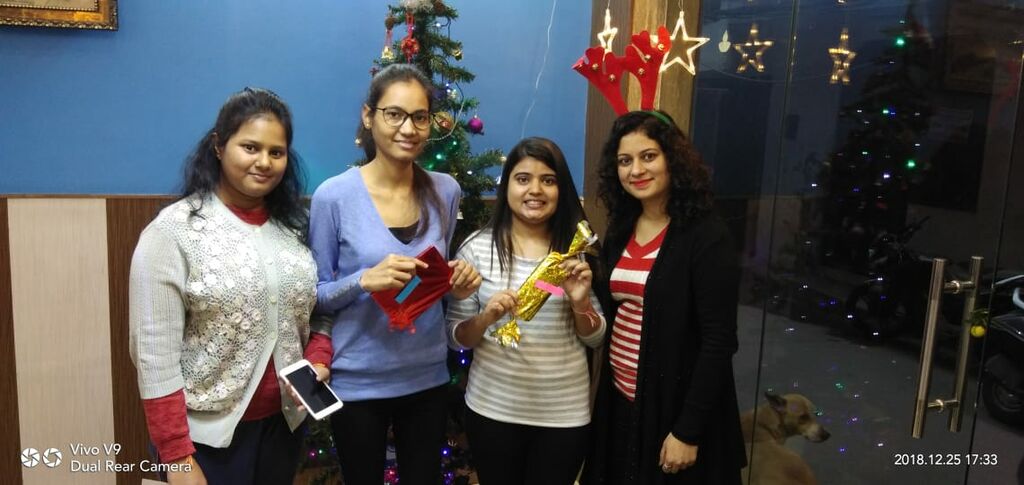 Why Such Jollification?
Undoubtedly, we are strict about the rules we imply on the ones living in our PG, but we care for them too. These little celebrations make them happy, help them in befriending the ones they are living with and erase the feeling of isolation on special days. Also, it doesn't let them feel away from family as we create a family-like environment for them.
How We Did That?
We decorated the entire hall together with lighting and Christmas trees. When everyone gathered, we played music and made everyone dance on it. Later, the food was served and gifts were distributed to the girls. The moments were thoroughly enjoyed by everyone and the photos are proof of the same.
If you were in search of such Women PG In Laxmi Nagar where you can feel and stay safe and enjoy all the days without missing your family ones, Shree Durga PG For Girls is the name you need to remember. If you want to book a room with us right away, feel free to call.
---